A reliable partner for many years.
A family business since 1953
In 1953, Wilhelm Sülzle split his well-established ironware factory into three separate companies, divided between his sons and his son-in-law, Heinrich Blickle. The new company, called Blickle, took over the production of iron wheelbarrow wheels and established a range of high quality wheels, fixed castors and swivel castors. Typically Swabian virtues like hard work, an obsession with quality and the spirit of invention caused our products to continuously improve. After the sudden death of the founder Heinrich Blickle, his wife Elisabeth Blickle took over the management of the company in 1961.
Managing Director Reinhold Blickle is the son of the founder and manages the company together with his wife Denise Blickle, Walter Wager and his two children, Dr. Sarah Blickle-Fenner and David Blickle, who joined the management team in 2017. Blickle has developed into one of the world's leading manufacturers of wheels and castors over the past few decades. Blickle has never lost sight of the traditional values of a family company despite all of its progress. This philosophy will remain intact with the third generation of management.
The Blickle group currently has over 1,200 employees worldwide, with around 900 based at the headquarters in Rosenfeld, Germany. Trained specialist advisers at 18 sales subsidiaries in Europe, America, Asia and Australia and representative offices in 120 countries ensure proximity to customers and high-quality service. Our cutting edge logistics centre guarantees top-class delivery performance: we can send out more than 8,000 products within a day and 12,000 others in 1 to 3 days, Europe-wide.
We have a tradition of progress
To be successful, you need to look to the past to learn how to prepare for the future. We have a tradition of progress. Founded in 1953, today we are one of the three leading manufacturers of wheels and castors worldwide. That's proof of our expertise. Quality. And innovation.
1953
Firmengründung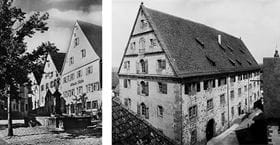 Heinrich Blickle gründet seine Firma mit 8 Mitarbeitern. In der damaligen Werkstatt begann er mit der Produktion eiserner Schubkarrenräder.
1961
Schicksale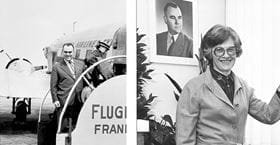 Firmengründer Heinrich Blickle verstirbt, seine Frau Elisabeth Blickle übernimmt die Geschäftsleitung.
1967
Beginn Internationalisierung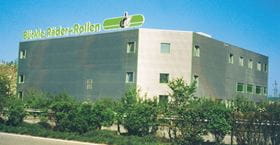 Gründung der ersten Vertriebsniederlassung in der Schweiz.
1977
Die 2. Generation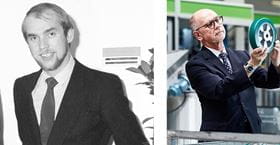 Reinhold Blickle, Sohn des Firmengründers und heutiger geschäftsführender Gesellschafter, tritt in die Firma ein.
1998
Neue Technologie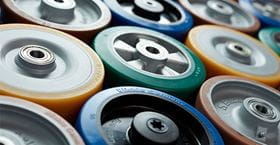 2002
Wachstum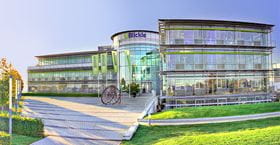 Bau eines neuen Verwaltungsgebäudes.
2006
Neuer Produktionszweig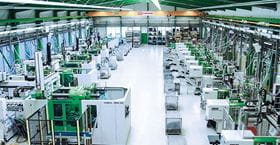 Beteiligung an einem Kunststoffspritzgussbetrieb und Gründung der Firma BW-Plast GmbH, die heute voll in das Unternehmen integriert ist.
2010
Investitionen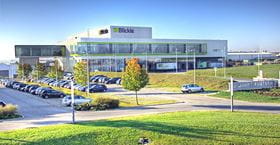 Bau des Logistikzentrums mit automatischem Hochregal- und Kleinteilelager.
2015
Neuer Geschäftsbereich Elektromobilität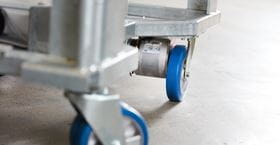 2017
Die 3. Generation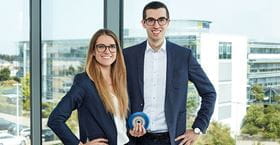 Dr. Sarah Blickle-Fenner und David Blickle treten in das Unternehmen ein.
2018
Expansion in den amerikanischen Markt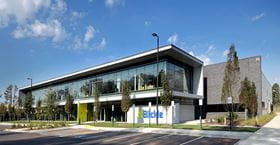 Neubau eines Lager- und Verwaltungsgebäudes mit mehr als 5.000 Quadratmetern in den USA.
2020
Neubau Rosenfeld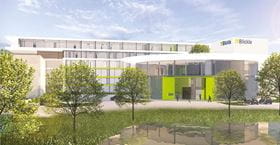 Bau eines Kundenzentrums sowie einer neuen Polyurethanfertigung und Erweiterung des Verwaltungsgebäudes.